Perfect AppLock(App Protector)
8.0.3
App Protector – Protect Your Apps from Privacy Invaders
If you are an incredibly private person and don't want anyone to gain access to your phone's private apps then this app protector is exactly what you need. Perfect AppLock (App Protector) is a nice app which lets you protect your apps from snoopers and prying eyes who want to invade your privacy. It allows you to put your apps under a lock and key so that no one except you can open them. There are multiple password options available to you for locking down your apps. Moreover, you can also discourage privacy invaders from peeping around your apps. There are cool features on offer which when enabled can trick the snoopers into believing that the app is either restricted or corrupted.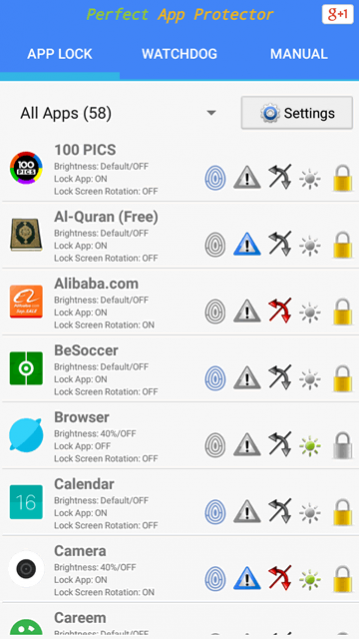 Perfect AppLock (App Protector) has a user-friendly interface which is easy to interact with. The layout and design of this app protector are kept simple so that navigating the different features isn't an issue even for first-time users. On the home screen, you will find a list of all the apps that you currently have installed on your phone. You will find all the app lockdown features on the right-hand side of each app. Each feature has a different function and can be enabled by a simple tap on its icon. All the features are quite self-explanatory but if you are still having difficulty in understanding what they do then you can look up the guide. This guide provides a detailed explanation of what each feature does and how it can be enabled.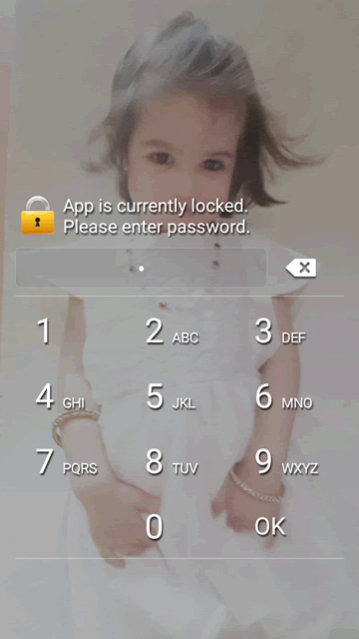 This app protector provides you multiple ways to set a password for your apps. You can use a pin code which comprises of specific numbers or you can set a pattern that only you know how to draw. There is the option available to use a text to unlock apps as well as specific gestures. You can change the type of password you want for protecting your apps in the Settings section of Perfect AppLock. Do keep in mind that you will need to provide a lot of permissions to the app for it to function properly. These permissions might compromise your privacy too. However, this is a risk that you just have to take if you want this app to work.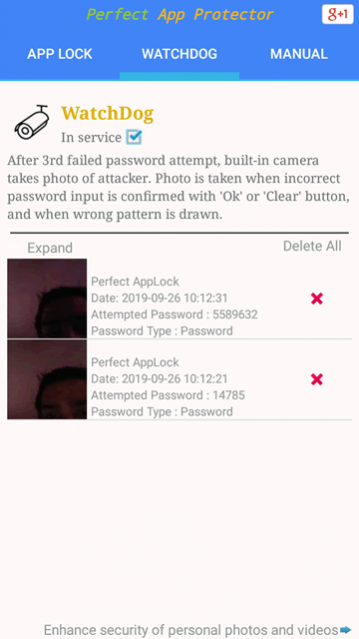 Perfect AppLock (App Protector) has a Watchdog feature to offer you as well. This feature is designed for people who want to find out the person that was trying to open their private apps behind their back. It can snap photos of the snoopers if they fail to enter the right password to open an app. The attackers will be given three tries to enter the correct password. If they fail, this app protector will activate the camera of the phone and take a quick photo of the person trying to open a locked app. This photo will be automatically saved in the Watchdog section of the app and you can view it when you get your phone back.
Features:
User-friendly interface
Simple design and layout
Set a password to lock down apps
Multiple choices available for setting passwords
Various features to stop access to your private apps
Enable a fake fingerprint scanner to thwart snoopers
Avoid unauthorized access by activating fake error message
Set a particular brightness level for each app to conserve battery life
Watchdog feature for snapping photos of snoopers
Stop auto-rotation of apps with rotation lock feature
A guide explaining how to use each feature
Conclusion:
Perfect AppLock (App Protector) is an app which is ideal for people who are very conscious about their privacy. It provides them the opportunity to lock down their apps and allows them to enable various features to stop people from gaining access to any of their private apps. It is an excellent app protector and you should have it on your phone if you value your privacy over everything.
---
Add a review
Tell us your experience with
Perfect AppLock(App Protector)
8.0.3
RELATED PROGRAMS
Our Recommendations
---
---
---
---